British summertime is like no other, and while we may not have as much guaranteed sunshine, we sure do know how to make the most of it when it does make an appearance.
From alfresco dining on the patio to relaxing in a quiet corner of the garden and even designing your very own miniature Chelsea Flower Show, your outdoor spaces can reflect whatever you'd like them to.
Whether you already have a garden room, you're looking to build one or just looking to spruce up your garden space, there are plenty of things you can do to elevate the area and make it a space you want to spend time in all summer long!
Here are some of our top tips for garden and outdoor inspiration:
Maintaining your garden throughout the summer 
While it's not necessarily on the top of everyone's list, maintenance of a garden can make a huge difference to the amount of time you choose to spend in it.
By frequently mowing, watering and weeding, you'll make a huge impact on the garden space you already have, keeping it bright, green and welcoming.
Filled with moments of relaxation and opportunities to make memories, your garden and other surrounding areas of the property should be a reflection of your taste and style. Investing your time in the maintenance of these areas will be worth every second spent outside this summer.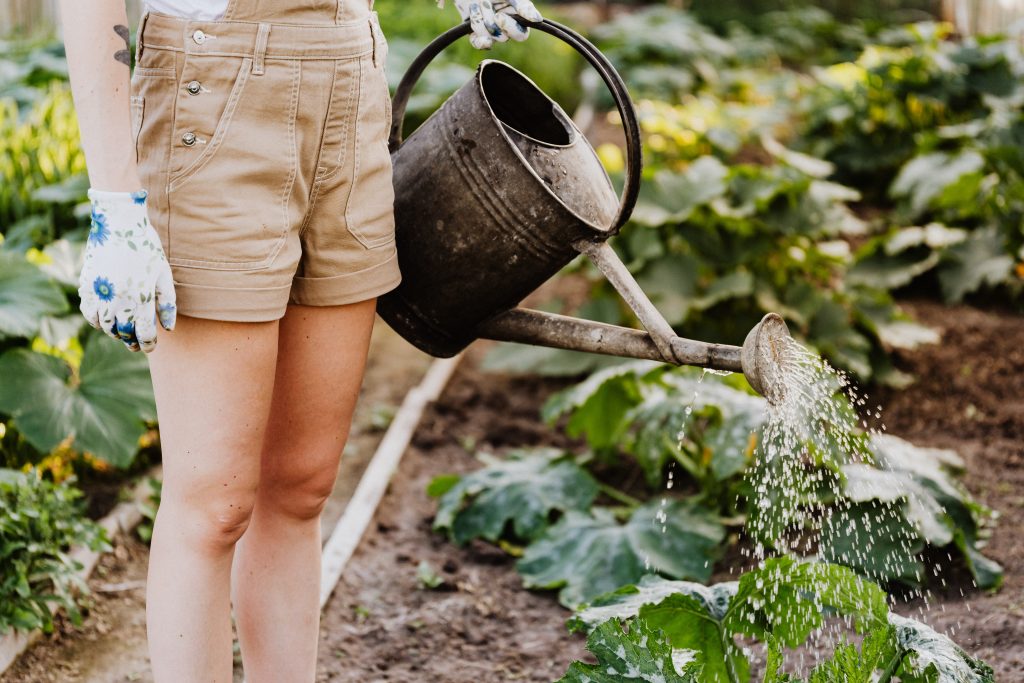 Creating an indoor/outdoor experience 
Garden rooms are often centred around creating a concept of smooth indoor to outdoor transitions. Whether it's an outhouse, an annexe or a conservatory, there are real opportunities to connect both spaces to make an overall experience.
Indoor plants and flowers are a great way to connect the two, as well as introducing furniture and plants in close proximity to entryways, encouraging alfresco dining and expanding the boundaries of a homely feeling to the outdoor space.
TOP TIP: Did you know that planters placed too close to walls or buildings without the proper drainage systems are one of the leading causes of damp and degradation in homes and other structures? Make sure that you have the proper system in place for water drainage before installing planters close to your property.
If you don't have an outhouse or annexe and you're interested to learn more about how you can expand or renovate your property, get in touch.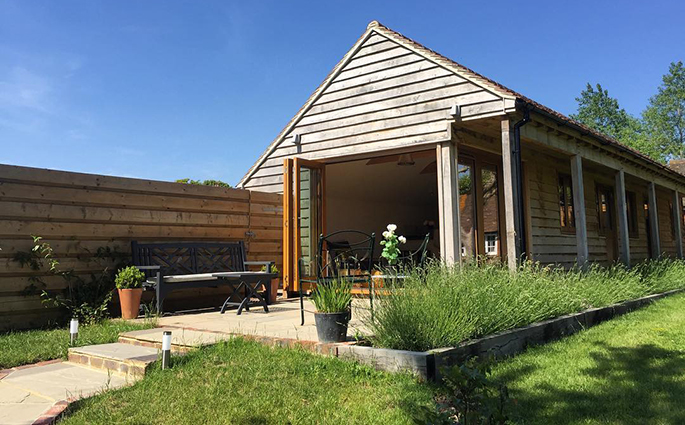 Garden décor 
Mirrors, reflective pots and ornaments, in addition to bright coloured flowers, create an expanded feeling that both directs the eye's attention and simultaneously increases the feeling of spaciousness.
TOP TIP: Acrylic mirrors come highly recommended as they are weather resistant and up to ten times stronger than your average indoor mirror, however, be mindful of where you position them avoiding pathways and ensuring they have the structural support they need.
Country Living put together 8 Chelsea Flower Show gardening trends to try out and among them are some brilliant ideas about creating zones, introducing repetition and embracing textures, such as flintwork. Whether you've got too much space to work with or less than you'd like, there are plenty of ways to make your outdoor areas an extension of your home and these trends will definitely get you started.
If you're fortunate enough to have a large garden or just trying to make the most of your outdoor spaces, we've got plenty of experience and understanding of how to upgrade your property. Get in touch today to find out what we can do for you.