The bespoke elements of a house are often what makes it a home.
At CDMS Sussex, we specialise in the design and build of unique, luxury homes. Undertaking everything from end-to-end, bespoke house builds to period property renovations, whatever your vision we can bring it to life.
We understand that deciding to undertake house renovations can often feel just as overwhelming as building a house from the ground up. While both are particularly big decisions to make, at CDMS Sussex, we take the stress out of renovations with full end-to-end services. We prioritise working closely with you, our customer, to refine designs that make your dream home, a reality.
Smaller-scale renovations can make a huge impact on the feel of your home. With kitchen and bathroom design and installation, as well as several other specialist services available, it has never been easier to add elements of exquisite quality to your home without the stress of a complete property overhaul.
From beautifully crafted wood burners, to flintwork finished with immaculate detail, improving your home with high-end fittings and materials will easily transform the space to reflect your style.
Whether you have an ultra-modern property, vintage style, or a balance somewhere in between, we are certain that you can discover the finest design and quality with us at CDMS Sussex.
Need some home renovation inspiration? Here it is –
Bathroom Design and Installation –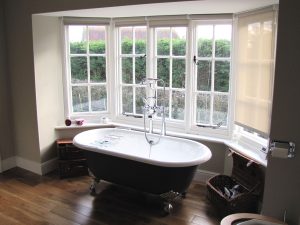 A beautiful bathroom not only fits the needs of those living in the house but offers a space that promotes time for relaxation through a number of unique aesthetic features that encourage you to slow down. With years of experience and high-quality craftsmanship, we can work with you to deliver your vision, compatible with your individual style and the space available.
Find out more about our Bespoke Bathroom Installations.
Kitchen Design and Installation –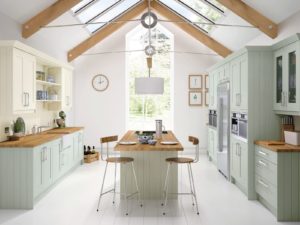 Completing renovations to your kitchen can seem overwhelming because often the kitchen is the hub of the home. What most people don't consider is that it makes it even more important to optimise the space of your kitchen to fit your lifestyle. We work closely with you to ensure we can design, construct, renovate and deliver high-quality kitchen installations that suit you and your home, ultimately maximising your home experience.
Find out more about our Kitchen Designs and Installations.
Bring warmth to your home with a wood burner –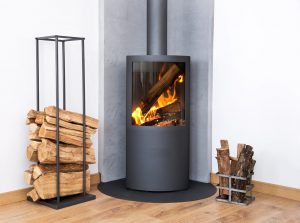 A superb addition to any home, wood burners can be carefully crafted to fit the aesthetic of your property and bring out charming elements of your house that make it a home.  Whether you are looking for a modern design or a more traditional model, we can cater to your bespoke design needs, while also adhering to building and safety regulations.
Find out more about our Wood Burners.
Make a Feature of Flintwork –
Sussex and Surrey areas are well-renowned for high-quality flintwork detail. A nod to our base in Sussex, and a credit to our years of craftsmanship experience, we have proudly delivered a number of new, characterful flintwork structures, in addition to specialising in the restoration and conservation of existing flintwork. This specialist service requires a high level of care and attention to preserve the integrity of the structure and continue the legacy of the art. Whether you are looking to recreate a traditional building style, restore flintwork on your home or build a house that is in line with neighbouring designs, CDMS Sussex can help bring your vision to life.
Find out more about our Specialised Flintwork.
Get in touch, we want to hear all about your property renovation aspirations!