As specialists in bespoke home design and joinery, we've had the pleasure of working with many clients to bring their ideas and dream projects to life over the years.
If the last year has taught us anything, it's that having access to our own space is essential, whether that's for achieving better work-life balance if you're working from home or just generally taking some time out and accessing that all important me-time.
With a bespoke room build, you can be as involved as much as you'd like, so if you have strong design ideas, material preferences and an eye for interiors, or need some guidance from our architects and project managers, we'll work with you to help bring your idea to life. We've pulled together a few examples to help inspire your new favourite room of the house.
The games room
Always liked the idea of a separate space to let off steam and indulge in some recreational sports, games or hobbies? A games room is the perfect solution and, if you've got a separate space to renovate, such as a garage or outhouse, you can make as much noise as you want without disturbing the rest of the household! Check out this example we created below: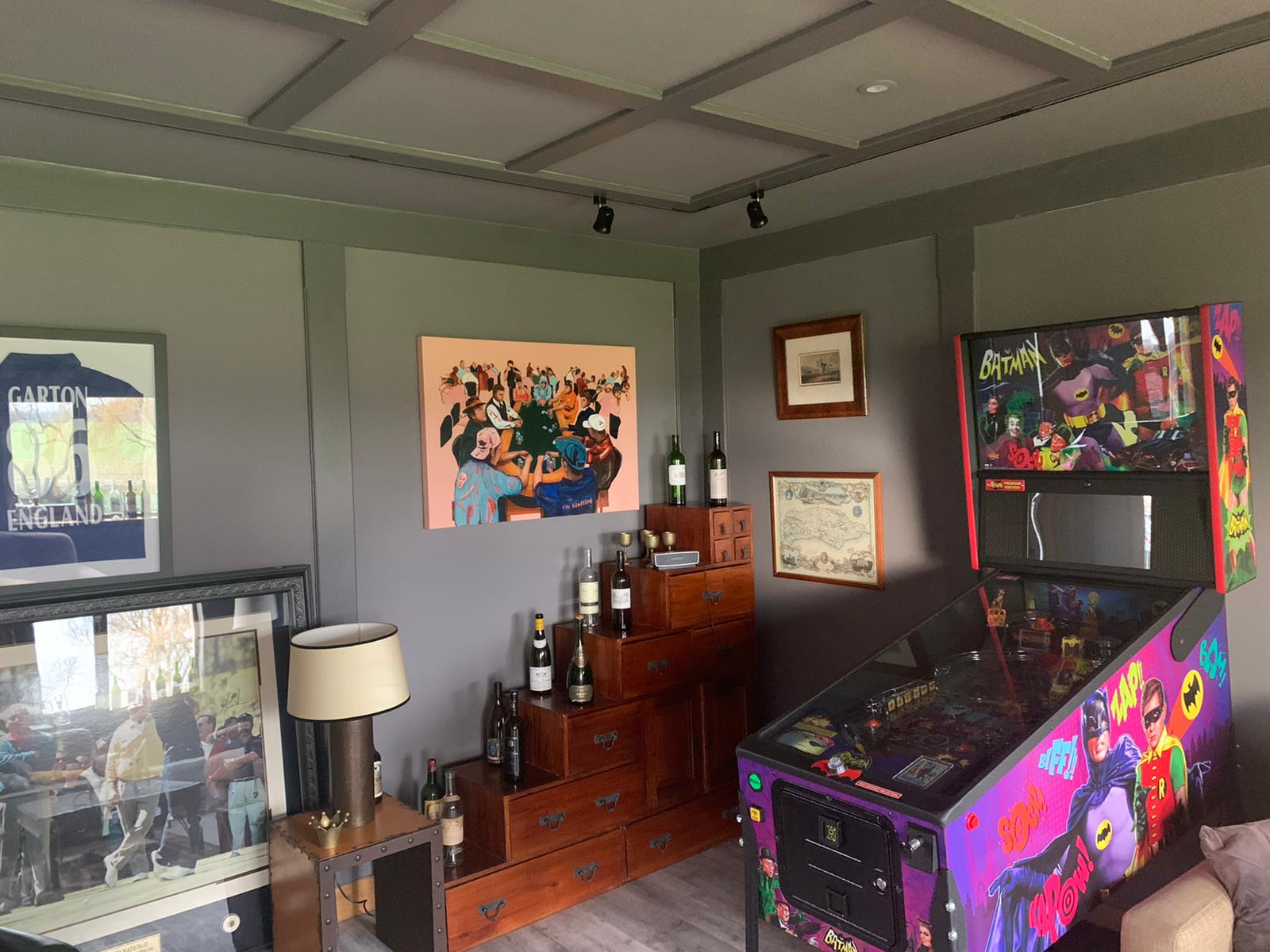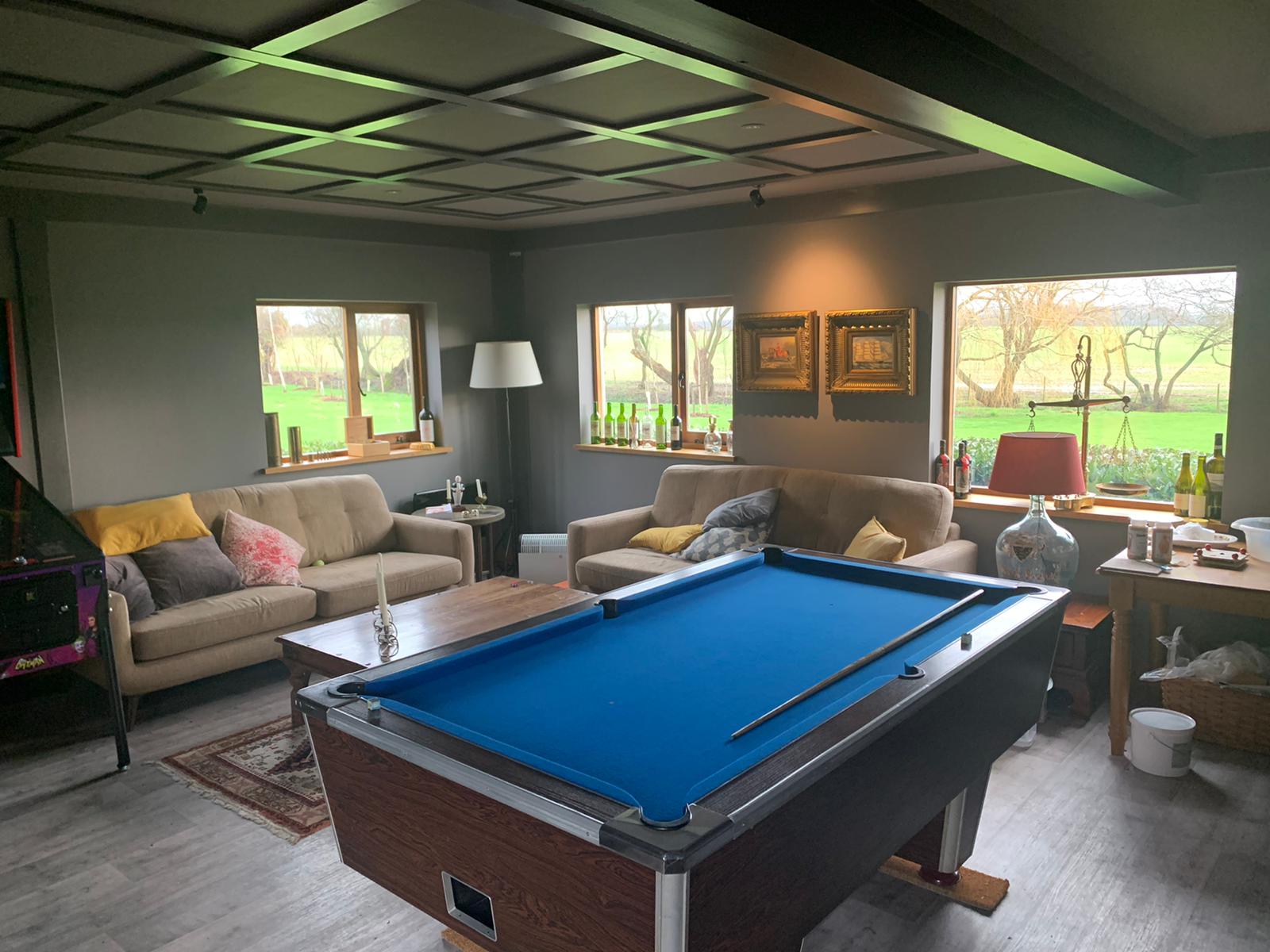 The garden bar or 'gin shed'
Who doesn't love the idea of their very own pub or bar in the back garden? A garden bar or gin shed is a great twist on the summer house or garden room and you can have plenty of fun with the design and interiors.
Would you choose an open-air bar with outdoor lounge furniture and maybe even a hot tub? Or go traditional pub, complete with leather bar stools and log burner?
The yoga studio or home gym
With more people than ever feeling conscious about personal space and hygiene when it comes to exercise and public spaces, the home studio has become a popular choice for those looking to keep fit and boost their wellbeing at home. Below is an example of a home garage conversion that we carried out to transform the space into a private and calming fitness environment.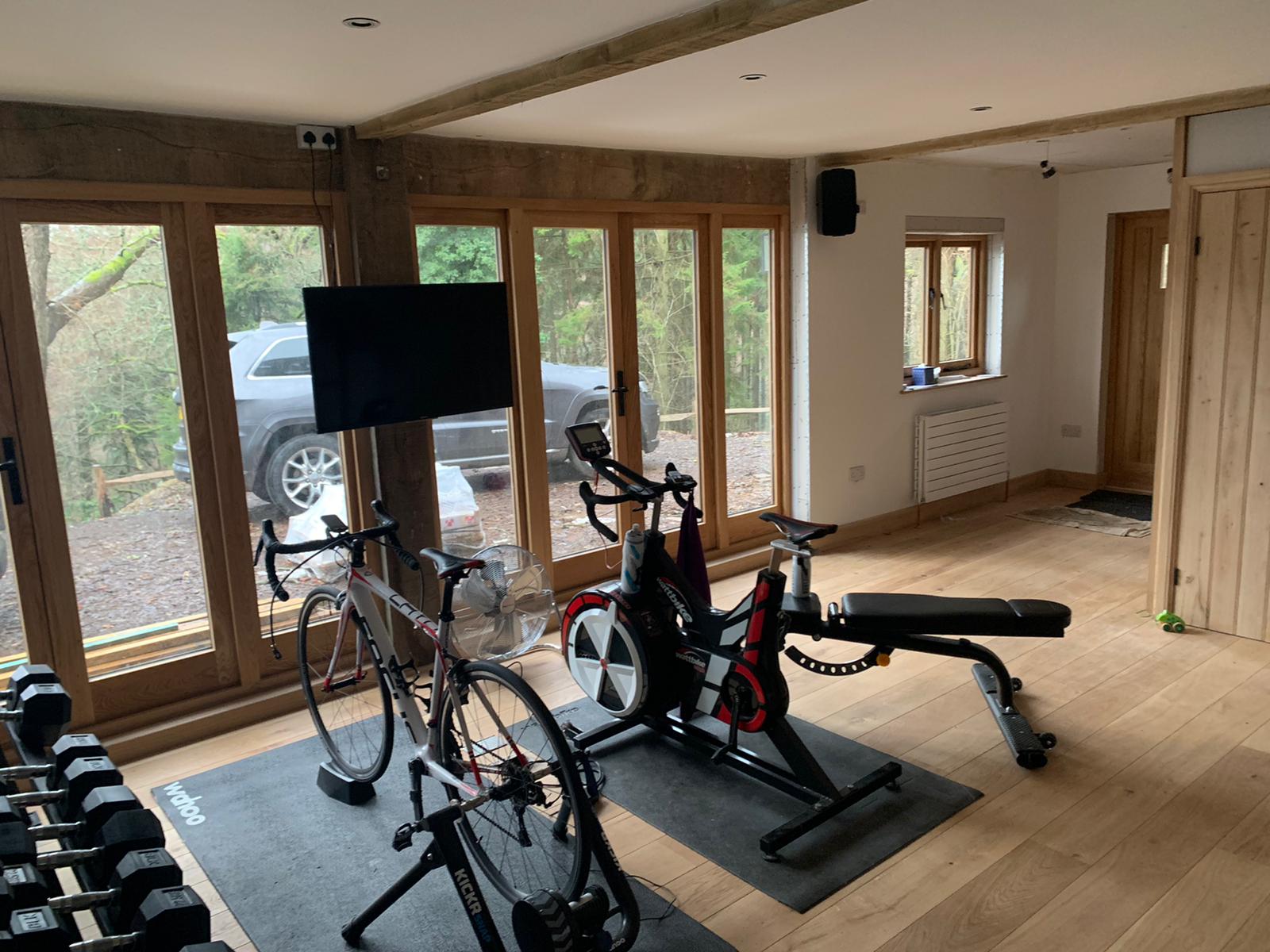 The wine cellar
Passionate about your wine collection? Maximise its potential and storage with a dedicated wine cellar or wine room. If you love having friends over for evenings of wine pairings, you could even consider your very own tasting room in the garden.
If you've got unused basement or utility space at home, it could lend itself well to a custom conversion. But remember, there are plenty of considerations around fitting it out with proper insulation, sealing and doors.
Ready to get started?
If you've got something in mind for creating your custom room or building, please get in touch.