A new year, as they say, is a good opportunity for those looking to start afresh, try something new or set themselves a challenge. So, if you've had a home project in mind, or have simply been putting off some improvements or renovations, why not see this lockdown period as a good time to get going?
We've pulled together some of the biggest home design and interior trends predicted for 2021 to help inspire you.
Multifunctional spaces
With so many of us now working from home on a daily basis, it's no surprise that a dedicated office space became so in demand throughout 2020. However, as the year moved on and we learned to live with our new surroundings, many began to realise a need for more flexible spaces for multiple household needs.
According to Homes and Gardens, designers are already reimagining the way we use our homes to create different 'zones'. Whether you're thinking about multifunctional furniture that can be used and moved in different ways or adding more of a partition within your home to create privacy and separate spaces, there are plenty of different ways you can achieve the idea.
Garden rooms
Taking the need for dedicated space even further is the garden room. If you've got the space to work with, a garden room or purpose-built outhouse is a great way of creating an additional, separate space within your home and can even add value.
We've seen plenty of innovative ideas for garden rooms, from home offices, personal gyms and yoga studios to games rooms and garden bars!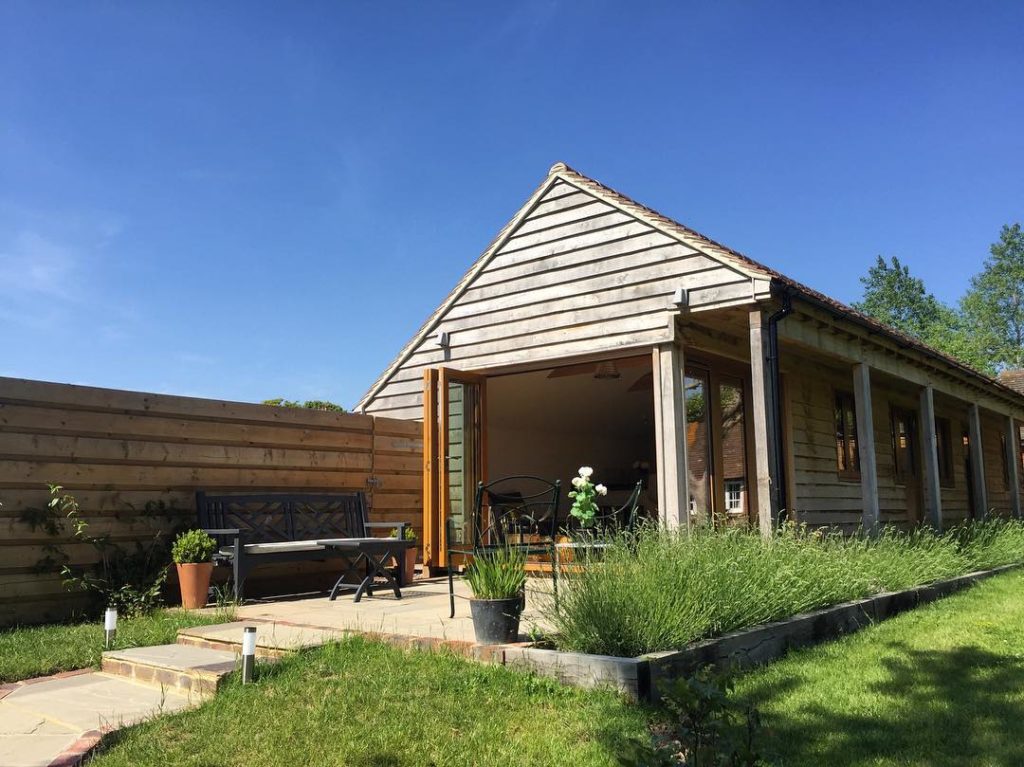 Uplifting spaces
Several interior design experts have predicted a return of bolder colour to create more striking rooms or environments that inspire creativity, as white and grey and tones could be on the downturn. If you're in the mood for a change of colour, but don't want a total redecoration project, this can be easily achieved through updating some of your soft furnishings, accents and artwork with brighter pieces. If you're feeling bolder,
Another interior trend that is set to be on the rise throughout 2021 is the green kitchen – particularly sage. Check out this stunning example of a kitchen we fitted below or see more about our kitchen design and installation services here.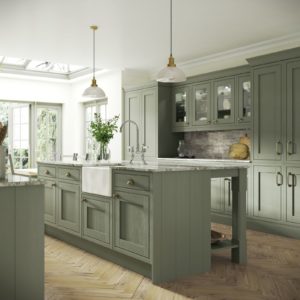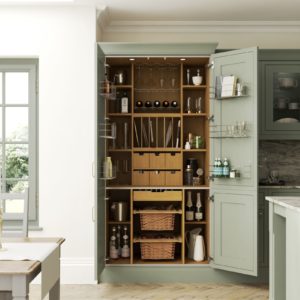 And relax…
After spending so much time at home and having our personal and work lives blur together, it makes sense that the desire for a space that encourages relaxation is on the rise – and where better to unwind after a long day than your bathroom?
From bathrooms that maximise space and allow for more luxurious bathrubs to touches of greenery and plant life, we're expecting to see much more from the home spa throughout 2021.
Have you got an idea in mind for a new home project? Click here to get in touch by sending us a message today and we'll be happy to discuss how we can help.